Efficient Board Meetings Mean No Surprises
Board meetings can be frustrating; you have a limited amount of time to cover a lot of territory. It can feel like an uphill battle thoroughly discussing issues facing the company or organization. For your board to do its job, your meetings need to run smoothly.
Efficient board meeting strategies abound, but there is one tip that can make a significant difference in your board meetings right away: start your meetings before the start of the meeting. Everyone from administrators to directors are responsible for starting the work for a meeting beforehand. How many times have you wasted half of a meeting getting everyone up to speed and voting on minutes from the last meeting? If just getting on the same page is a struggle, the rest of your meeting will suffer. It doesn't have to be that way if directors are well-informed and know what's coming.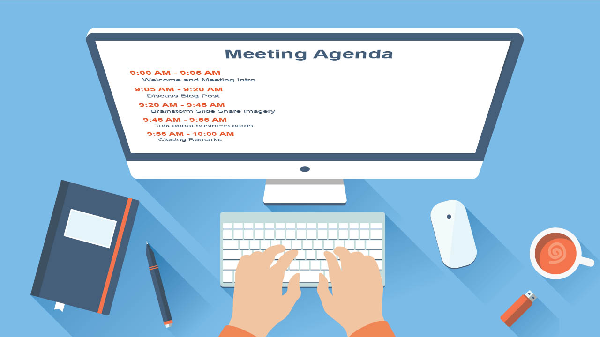 Rule #1: No Surprises – As an executive, if you have a major proposal or significant news (good or bad), share it with directors long before the meeting. Surprises will eat up time providing all the details so that directors can come to a decision.
Rule #2: Good Minutes Are Brief Minutes – Prepare for the next meeting by creating concise, clear minutes. You can also save time during the meeting by using board meeting software to share, revise, and vote on minutes online. One platform called Aprio Boardroom allows directors to discuss and collaborate on meeting documents and vote electronically to facilitate getting work done before meetings.
Rule #3: Set A Clear Agenda – Plan the meeting to the minute and stick to your agenda to get through it all. Keep in mind the natural limits of human attention; if you have one draining subject to cover like a major future proposal, save other major subjects like the budget for another meeting.
It's one thing to ask more of directors and administrators, but when the company equips them with the right tools to prepare, they will show up more engaged and better prepared. Board meeting software streamlines the work before the meeting while also providing companies, government agencies, crown corporations, and not-for-profits a secure way to distribute high-level information. Board meeting software will make your board meetings more efficient by putting convenient, secure technology in directors' hands. Board meeting software offers features like:
Better tools to work between meetings and share ideas with colleagues, including annotation tools
Streamline scheduling and meeting invitations for administrators
Share meeting documents instantly with directors and notify them when a document is uploaded or changed
Securely store documents on the board meeting software, limiting opportunities for cybercrime
Apps to work on tablets (and offline), and an intuitive browser edition, such as the one recently launched by the company Aprio
Directors know their responsibilities and you have to trust that they will read what you send them. Board meeting software makes it easier to guarantee they're getting the most up-to-date information and tools to prepare before the meeting.
Hundreds of Business Opportunities – Visit the Home Business EXPO
The post Efficient Board Meetings Mean No Surprises appeared first on Home Business Magazine.
Powered by WPeMatico